Brand Usage Guidelines
BUSINESS RESOURCE PACK
On this page, you'll find Downtown Midland brand assets for businesses and services in the area to use freely in their promotional materials. We've provided a pack of graphics in multiple formats, a logo usage guide, and links to Downtown Midland's brand typefaces.
If you have any questions about proper usage, please reach out to Melissa Farley (email) at the City of Midland or Dustin Neumeyer (email) at Aberro Creative for additional support.
---
LOGO USAGE GUIDE
The logo usage guide linked above contains useful information on the proper use of the Downtown Midland logo, typefaces, and colors. This guide also contains color codes for the Downtown Midland brand palette in a variety of formats, including hexadecimal, RGB, CMYK, and Pantone® matches.
---
GRAPHICS
[Link to Download Commercial Use Package (26MB)]
Within the pack, two color profiles have been provided for specific uses:
RGB: (Red/Green/Blue) are intended for digital use. When creating graphics for websites, social media posts, and any other electronic application, use graphics from this set.
CMYK: (Cyan/Magenta/Blue/Key) are intended for physical media. When creating graphics for print, merchandise, and other tangible materials, use graphics from this set.
In the graphics pack linked above, you'll find three different items for use on your promotional materials:
Corner Banner: A small banner featuring the Downtown Midland logo to be placed in the bottom-right corner of photos, website footers, and so on.
Badge: A badge-style graphic featuring the Downtown Midland logo for general use.
Thank You Graphic: A bottom-left corner graphic featuring the words "Thank you for shopping local" and the Downtown Midland mark.
You'll also find that each item has two variations. The Corner Banner and Badge graphics have both full-color and two-color versions, and the Thank You Graphic has a color and all-white version. Keep contrast in mind when selecting which version of each graphic to use.
Usage examples for each can be seen below: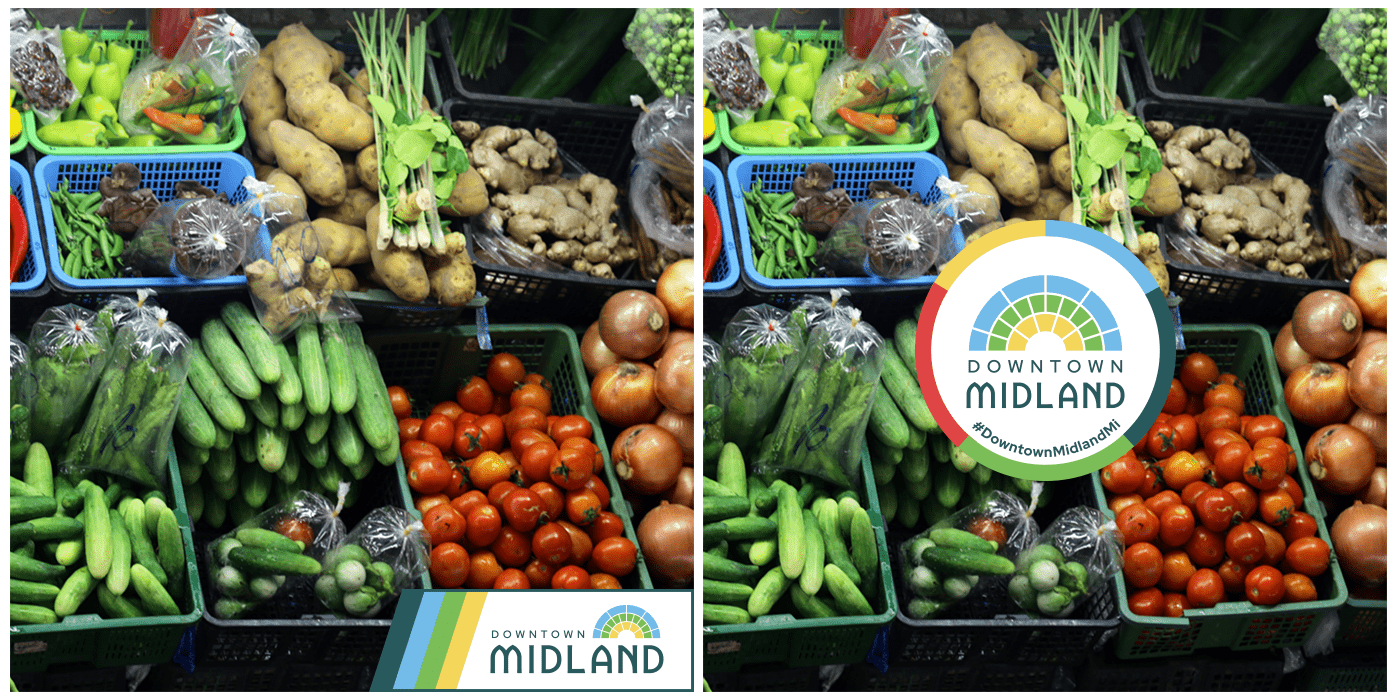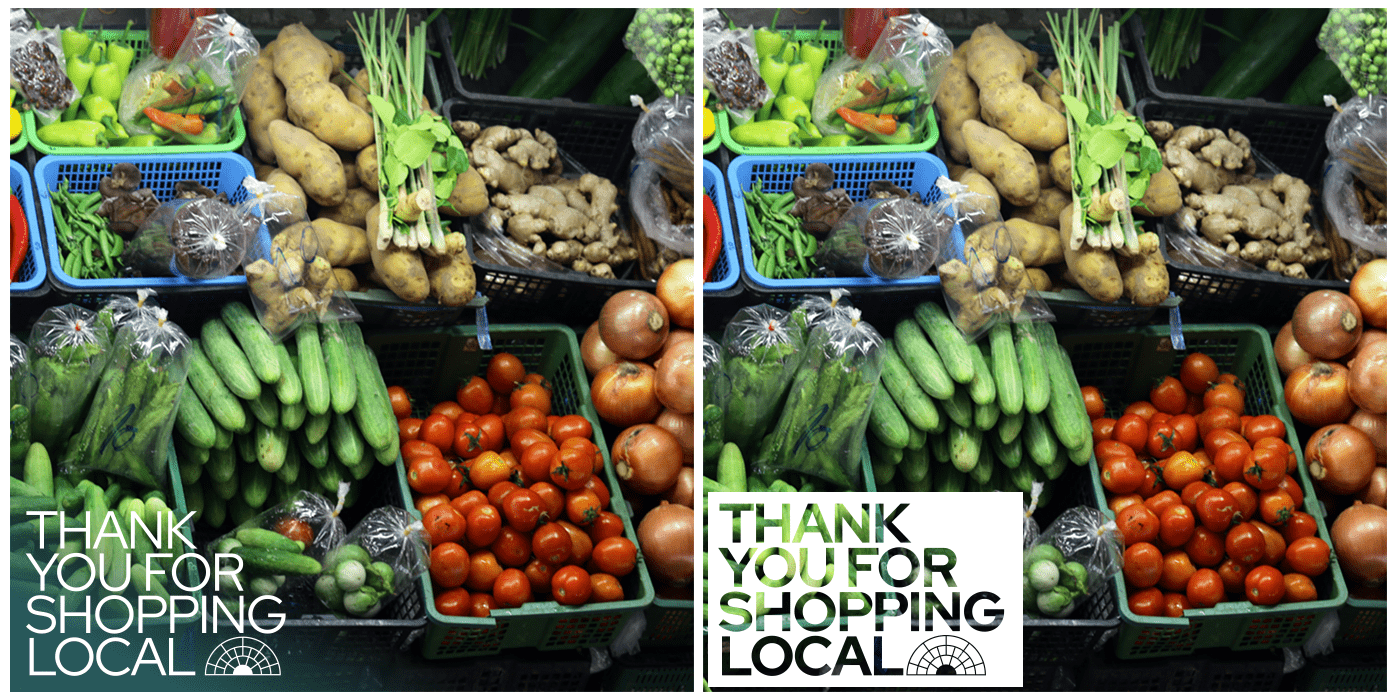 ---
TYPEFACES
[Link to Red Hat Display]
[Link to Red Hat Text]
Downtown Midland brand typefaces can be accessed through the links above. Open the links and click the "Download family" button in the upper right to save them to your device.