Downtown Happenings
Downtown Happenings is a monthly e-newsletter containing articles and information about what is going on in the Downtown Midland businesses, events, and more. Currently, Downtown Happenings is issued on the first weekday of the month.
Oxygen
ONe Eighteen
Cafe Zinc
Gift of Hope
St. Brigid of Kildare Catholic School
---
Summertime at Oxygen!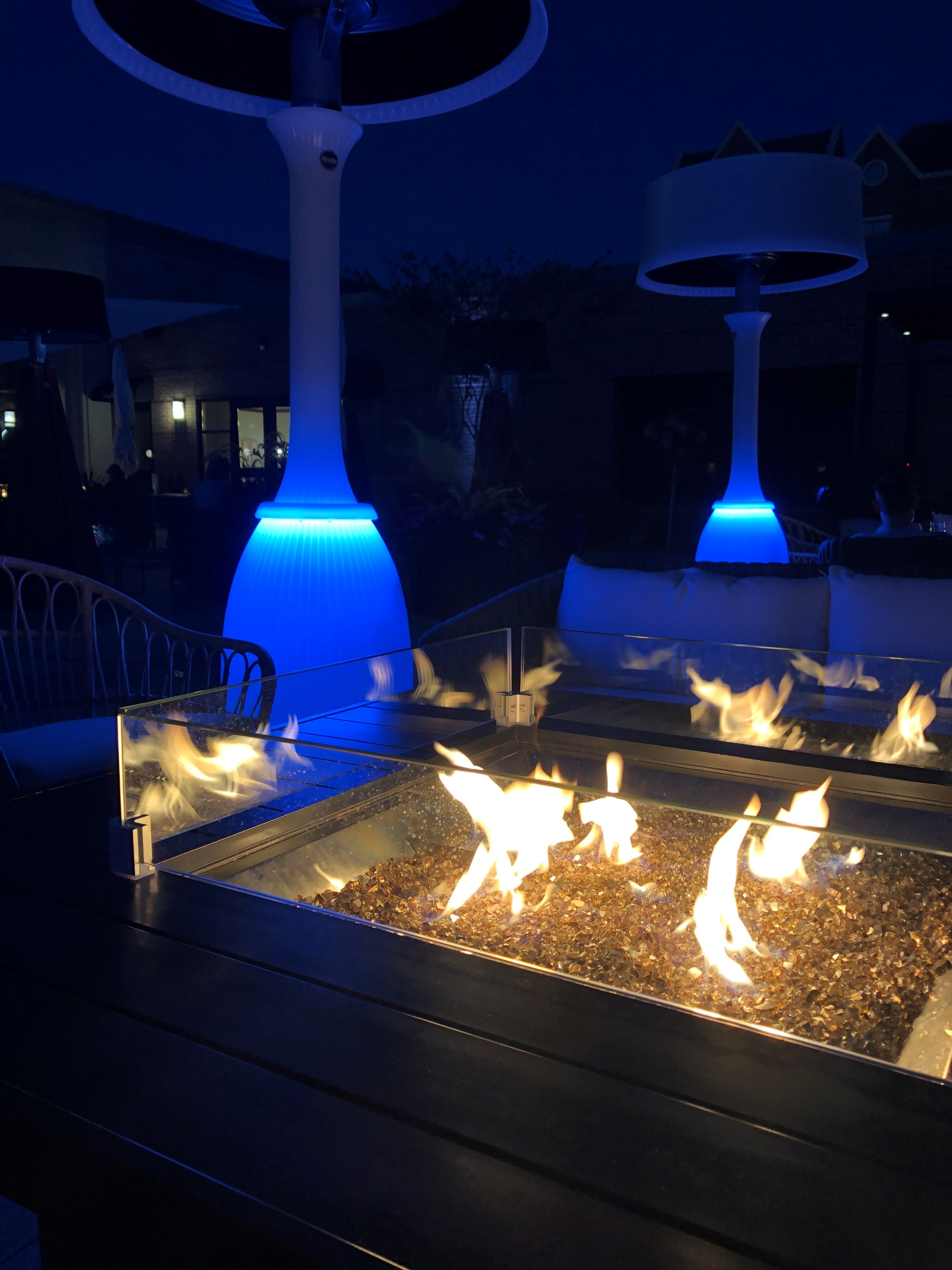 Enjoy the last month of summer at Oxygen by joining us out in our outdoor seating! Relax next to the fire pits with your friends and an order of bat snacks after listening to the live music in the Commons, or grab a to-go beverage between sets!
Oxygen
111 W Main St.(989) 839-0500
---
Courtyard Dining at 118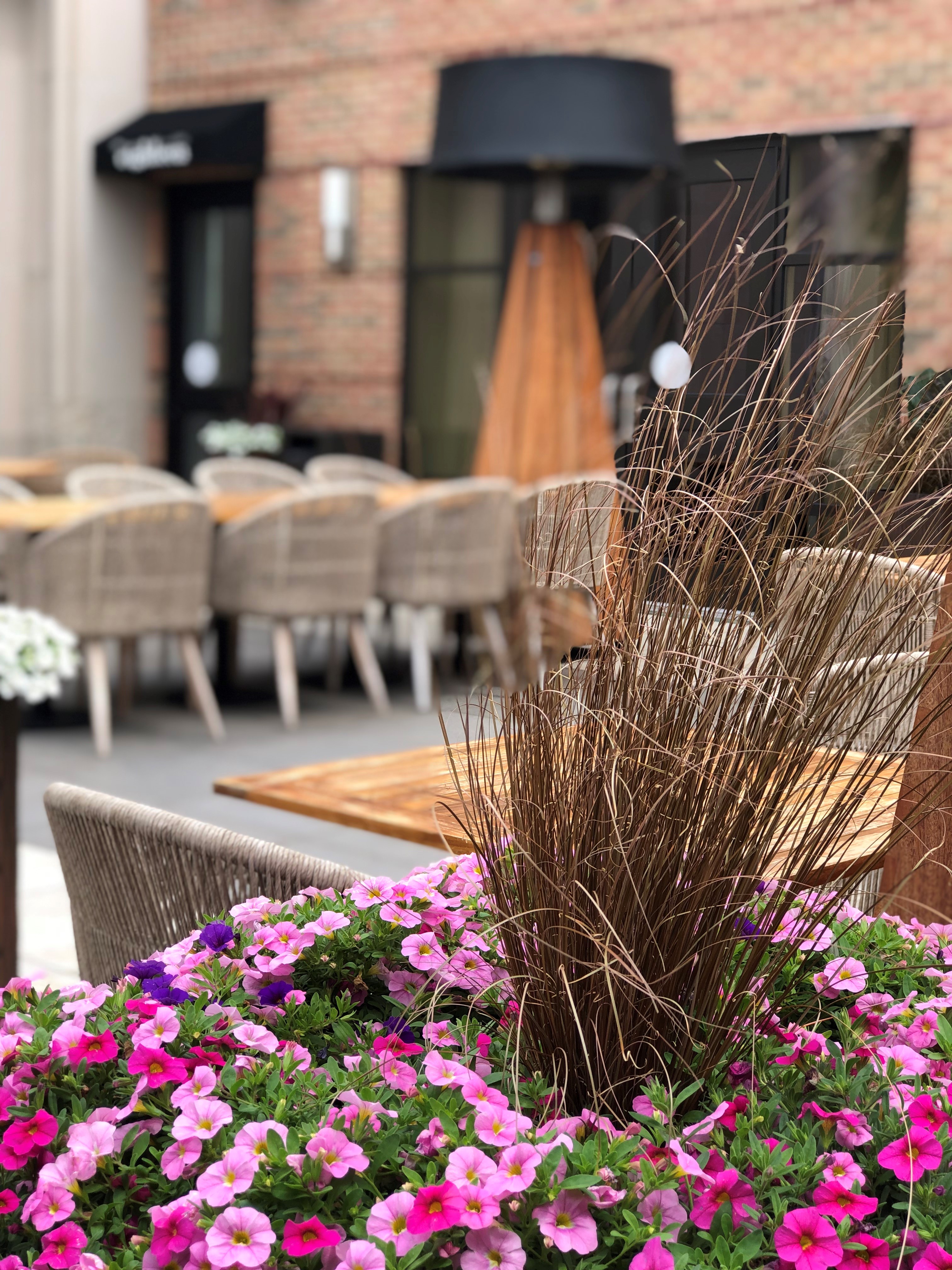 As we begin the last month of the summer come and enjoy our courtyard dining here at 118! Order your favorite dishes or try one of the recent additions to our menu! Make your reservations on opentable.com!
ONe Eighteen
111 W Main St.(989) 633-6099
---
New Menu at Café Zinc!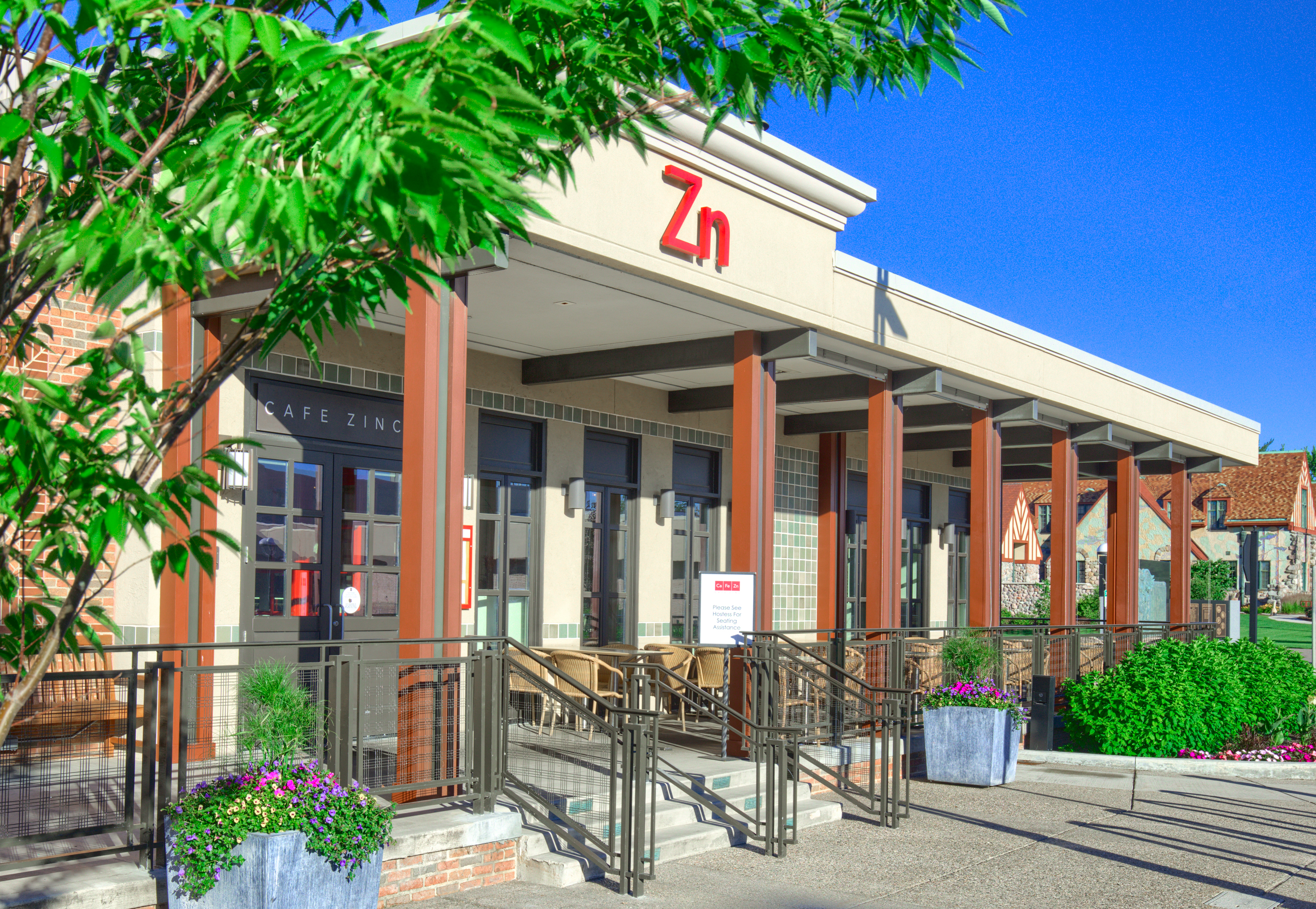 As we close out the month of July, Café is excited to roll out our new breakfast & lunch menus! Our new Café Omelet on our breakfast menu and our Chicken Caprese Sandwich for lunch are great additions to our already delicious menus! Make your reservations on opentable.com!
Cafe Zinc
111 W Main St.(989) 837-6030
---
Sweeten Up Your Summer With Gift of Hope
The Bottle Cap earring is not only one of our best-selling products but one that we're most commonly recognized by. These statement-making earrings are handcrafted from recycled bottle caps. A resource that is typically thrown away is now being made into beautiful jewelry by beautiful women. The hands that pound, sand, and paint these earrings belong to brave, bold, and confident mothers who have been empowered to raise their children and break the strongholds of poverty.
We strive to maintain a recycling program within the states and Haiti to keep such a valuable resource to Gift of Hope out of the landfills. Thank you for choosing an eco-conscious item and being a part of the ethical jewelry movement!
Find these beautiful Key Lime Fan Tassel earrings and many more in-store or online!More Information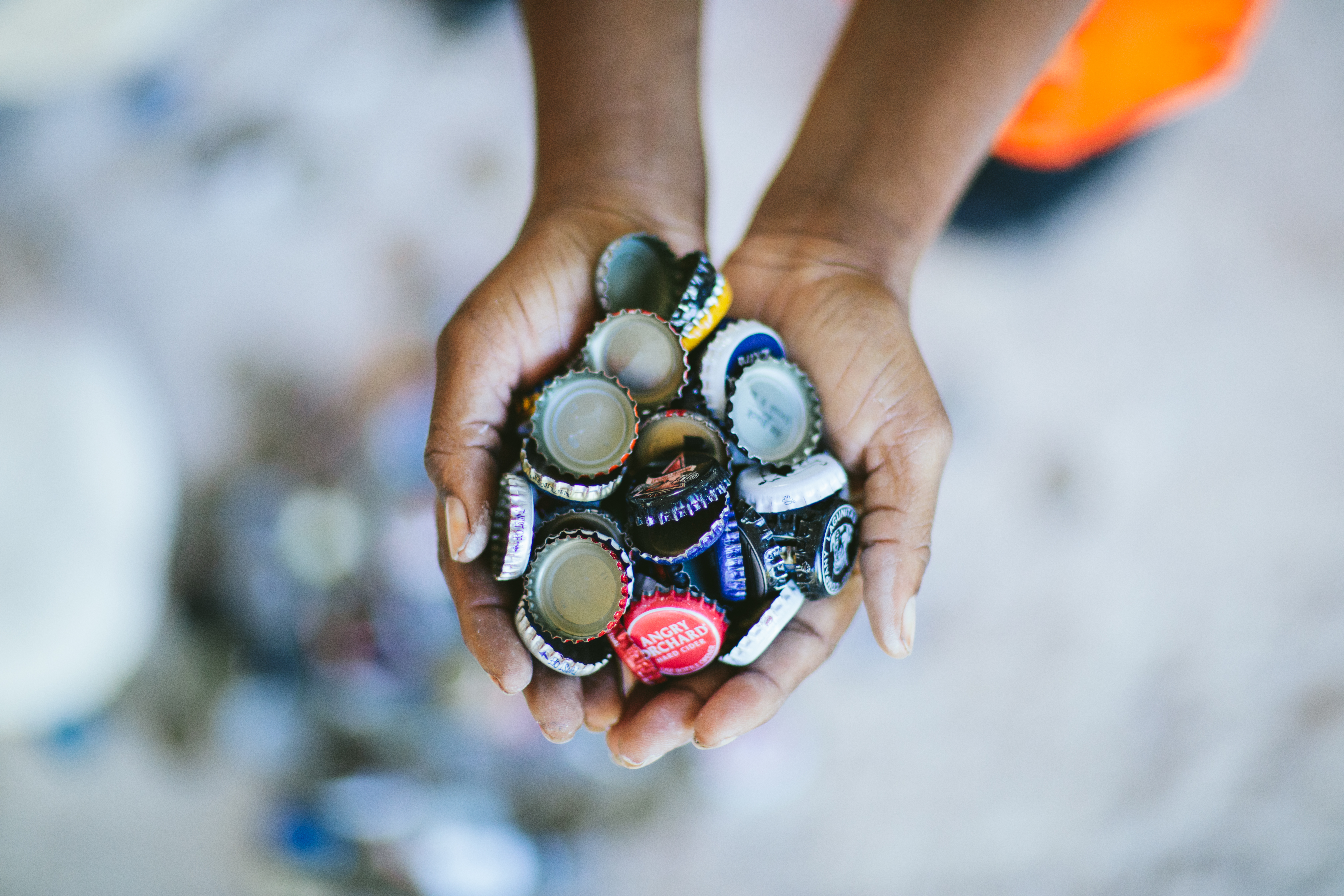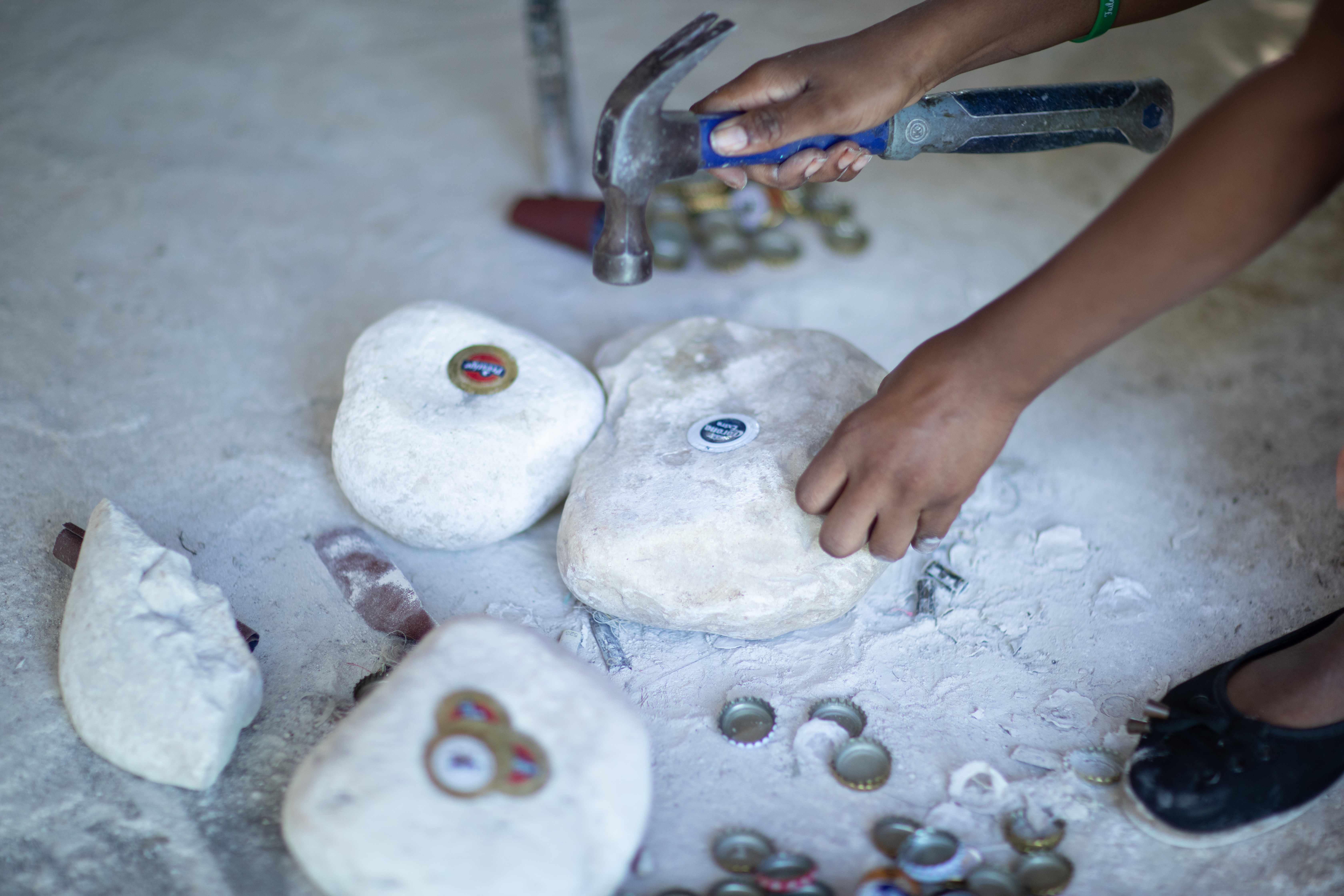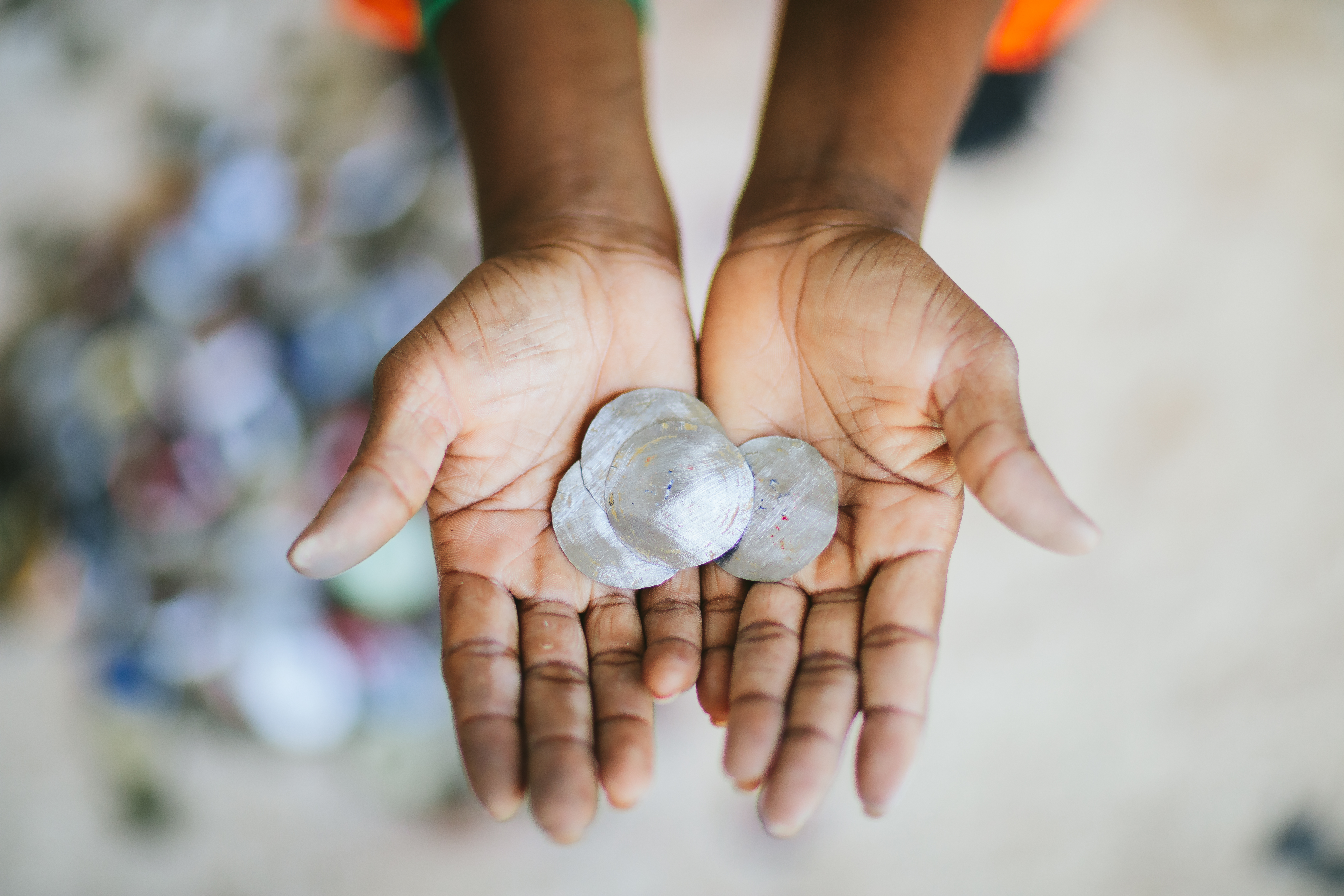 Gift of Hope
135 Ashman St.(616) 608-6606
---
St. Brigid Catholic School Celebrates 100 Years of Catholic Education This Year!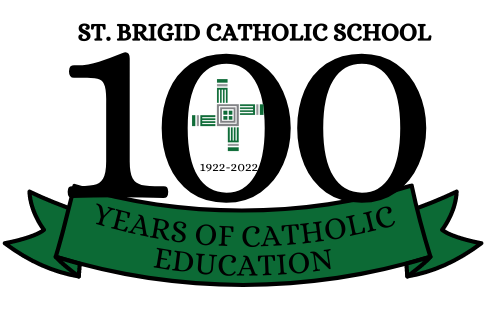 As area students return to school later this month, students at Saint Brigid Catholic School will have a big milestone to celebrate, the 100th anniversary of the school! Saint Brigid Catholic School opened its doors for the first time in 1922, with around 140 students enrolled in grades 1st through 8th. On August 22, 2022, 148 students, Kindergarten-8th Grade, will enter the halls to kick off the 100th year of operation.
To help celebrate this momentous occasion, numerous events have been planned throughout the year to commemorate the anniversary and celebrate all those who have contributed to the long-standing success of the school. On August 14, 2022, from 10:00-11:00 AM, the school will inaugurate the centennial anniversary with tours of its Hall of History, featuring posters from each decade along with alumni spotlights and artifacts from throughout the years. The public is encouraged to attend and see how the school has evolved over the years.
On August 21, 2022, the Saint Brigid Community will gather for a Back to School Bash featuring food trucks, live music, games, face painting, and more. At this event, we will also be holding an official ribbon cutting of the new playground that was installed this summer at the school.
To view all the events scheduled throughout the year, visit our school website at https://stbrigid-midland.org/school/100th-year-anniversary-2022-2023.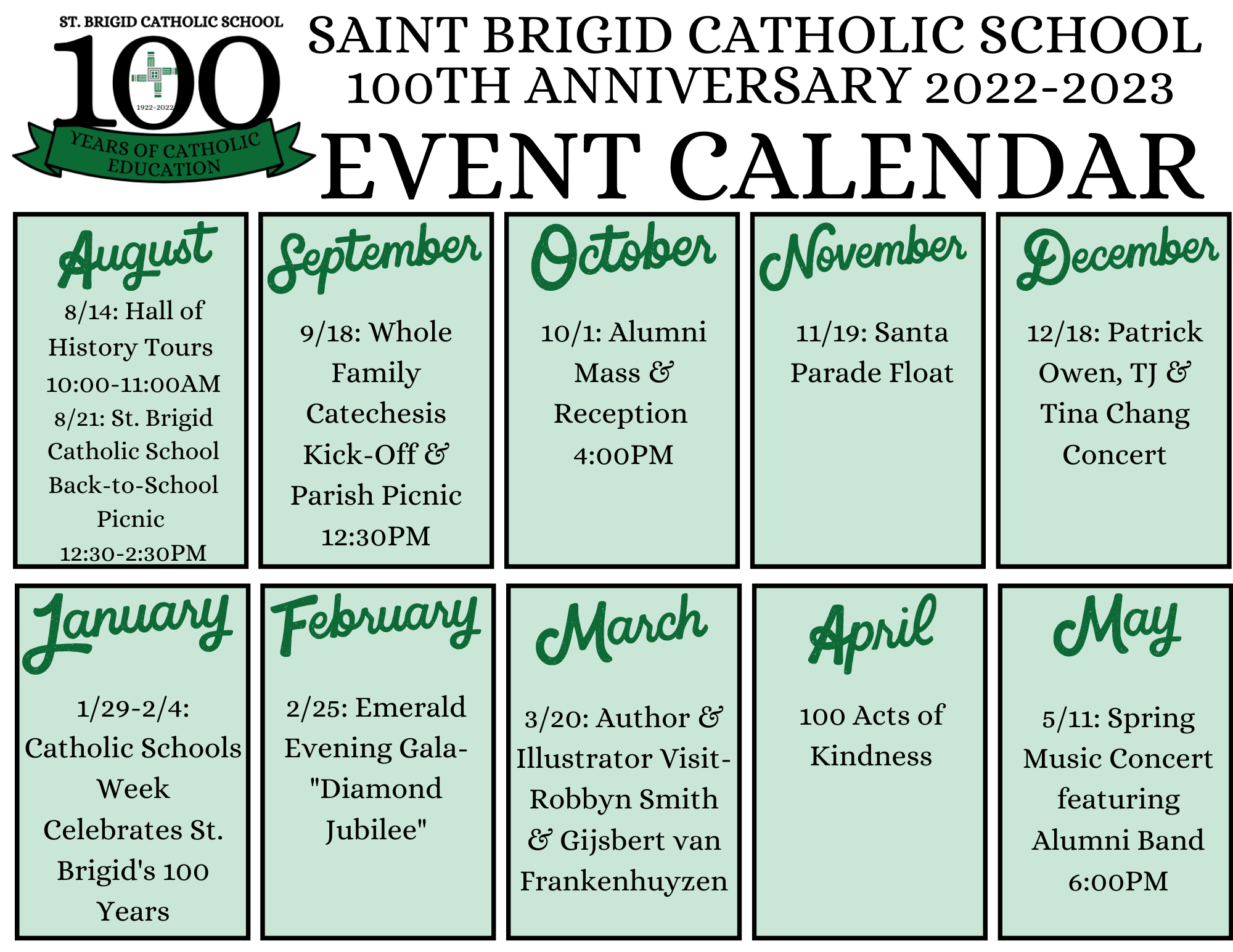 St. Brigid of Kildare Catholic School
130 W. Larkin St.(989) 835-9481
---